Welcome to ESBing
ESBing Structural Engineering develops projects for civil construction works throughout Chile.
Its founding partner Enrique Sepúlveda Bornand is a Civil Engineer and awarded the best ex-student in 2015 by the Universidad del Bío-Bío. He has 16 years of experience through his discipline and great passion for structural calculation, he directs and coordinates the best within of his multidisciplinary team.
We carry out geotechnical studies of soil mechanics, geophysical studies of the ReMi, MASW, Refraction and Nakamura methods with highly reliable equipment and professional specialists in the field. Also in the branch of seismic engineering, design and analyze the structure to know, how much amount of material will we occupy in the work?, We deliver the optimization of your work, thinking about the maximum savings for the client, and complying with the once with the parameters of the Chilean seismic standard.
ESBing Structural Engineering contributes to the growth of small to large corporations construction companies, real estate, industrial, agricultural, refrigeration, forestry, cellulose, renewable energy, mining, health and educational delivering detailed plans for the work.
Mission
To be a reliable company both for professionalism, responsibility and values in each project with good advice and solutions optimized according to the needs of each company.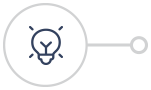 Vision
To be themain reference in engineering services for construction in Latin America and to be recognized for its contribution to the development of productive enterprises.
Our Values
Honesty
Communication
Responsibility
Deadlines
Objectives
Speed: we assure speed and deadline compliance in all projects of structural calculation and classification of soils in 1D and 2D with technology of seismographs leader in the world.
Security: each of our engineering reports is protected by intellectual property, and the software we use has original and updated licenses to deliver the best results.
Confidentiality: project information is completely confidential between ESBIng and the client.
Guarantee: we advise our clients during the whole project, that is to say; design of the project, execution, including concerns after the accomplishment with the aim to deliver the best solutions in terms of plans interpretation, calculation memories, technical specifications, analysis of soil classification VS30, floors´ mechanics and probes for the construction.